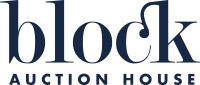 Weekly Auctions of Exceptional Items
Bidder Reviews for Block Auction House (34)
1-34 of 34 Reviews
Lori
Albuquerque, New Mexico
BUYERS BEWARE.... Shipping on breakable items
The porcelain boxes in this auction were mint when purchased but not individually protected and wrapped for shipping. All were loose on two separate boxes then wrapped for shipping. Obviously these items arrived chipped, cracked and broken. What a shame, loss and waste of money all the way around! INTERNET BUYERS BEWARE! I am now out the cost of the items, buyers premium + the cost of shipping which was not cheep by any means! I have paid much less for shipping from overseas sellers and never had this problem!
Jennifer
Anaheim, California
Easy to work with
Very professional company. Answers phone calls with competent staff. Will buy from again and again.
Tony
Signal Hill, California
Good Job
It all arrived safe and sound-Thank you!
Rebecca
Glendora, California
Block auction resold my items after i paid for them
Block auction resold my items after i paid for them. And to this day i have not received any refund of my money. I find them very dishonest Their communication is horrible.
Fraud
Watch these people. Really bad experience. Item was photo dressed up and when I got it it was gross. They listed as "excellent". Then say that you have to report a problem within 10 days f auction. When it has to ship how is that possible. Really bad experience. Oh, and they misrepresented item. Not a "mies van de rohe 'chair. Hid the label and did not show real label in photos. Seriously. They are scam artist.
Robert
Berkeley, California
I received what I anticipated
The description of the item was well defined. The pickup from the auctioneer was seamless. The lamp was well packed. I am very pleased with my purchase.
Gia
Staten Island, New York
What a joke
Sell did not work out so I asked for my money back and they would not return my money I had to go through PayPal to get my money back. This is a very shady place.
Woolfolk
Frankfort, Kentucky
Eric
Brighton, Massachusetts
Jessica
Carson City, Nevada
John
Winston Salem, North Carolina
Rocco
Staten Island, New York
Thanks! Items are super cool and unique! Looking forward to future auctions!
Theodore
Ferndale, Michigan
The pictures were not that great and could use better descriptive words such as Large, XL, Lifesize etc.
The process went very smooth, and the staff were wonderful to work with. I was very, very pleased,
I thought the directions for shipping were somewhat unclear. My understanding was that I was to contact the person listed as an independent shipper was to be contacted, but was not familiar w/Block. However, my email to Block was answered immediately and upon rereading the instructions, they did make sense. Very happy w/item and all other aspects of transaction
I am fully satisified with the processing of the auction, shipping with USPS at cost is absolutely user friendly and unfortunately seldom offered. The only drawback is that the watches have not yet arrived but I am sure they will do soon.
They didn't ship when they said they would. It took 2 emails and 2 calls to finally get a tracking #. The box arrived empty, without the item I purchased. The box that did arrive was a USPS Small Flat Rate Box, and there is no way the item would have fit in there. The item was a rigid sterling silver cuff which was 2 1/2 "wide. The inner width of the box is 1 5/8". I refused the box, as it was empty and the mailman was right there. I called the auction house within minutes, and left a message. No one returned the call. I called again the next day and left another message. No one returned that call. I finally went onto my Paypal account and opened a dispute, explaining that I received an empty box which could not have possibly been big enough for the item. It was only then that I got a call from the auction house. This was on a Friday. I was told that he would check into it and call me on Monday. He never called me. He responded to the Paypal dispute by saying that he thought I had stolen the item and was just saying it was empty. This auction house is beyond unprofessional.